We are excited to reveal Yr Afanc. A very limited release of 130 bottles from our 2021 harvest.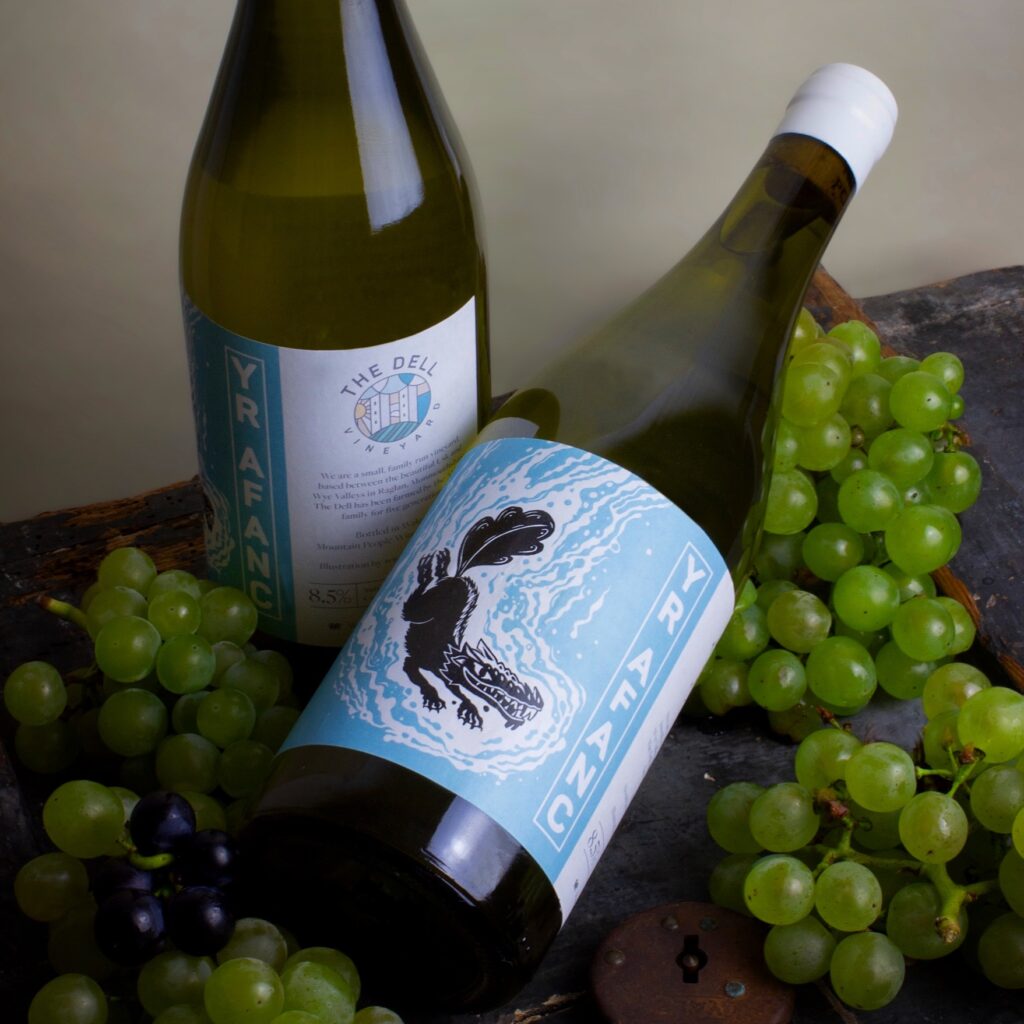 The Afanc is a mythical beast who slinks in the depths of a Welsh mountain lake. It is said to prey upon any foolish enough to fall into its pristine waters.
A blend of Seyval Blanc, Pinot Noir
and Phoenix, this is a low-intervention wine using just the natural yeasts found at our 20 year old vineyard. The grapes from our 2021 harvest were hand harvested, carbonically macerated and carefully pressed. The wine has then matured a further 10 months with regular lees stirring before bottling.
The illustration is by the local and very talented @danbright.studio.
Bottled in Wales by Mountain People Wine.
Get in contact to place your order.