 Planted in the magnificent setting of the hills east of Raglan, this site was originally known as Wernddu and was an organic vineyard. It is located close to the hamlet of Pen-Y-Clawdd in the beautiful Welsh county of Monmouthshire.
There are approximately 1600 vines which cover an area just over an acre in size. There are several varieties planted including, Pinot Noir, Seyval Blanc, Phoenix, Schonburger and Reichenstiener.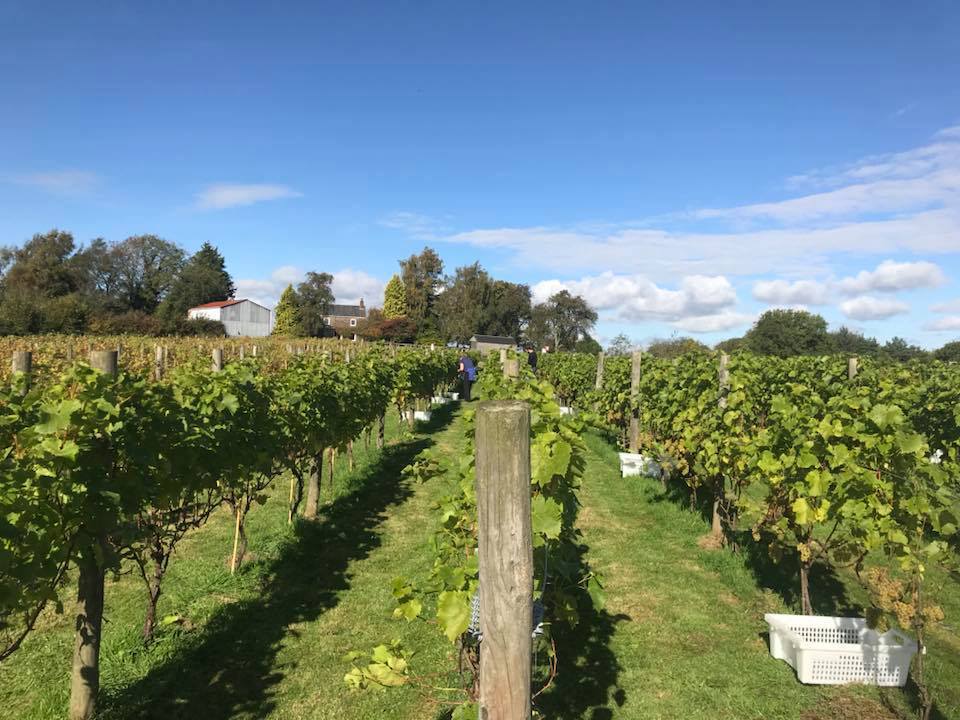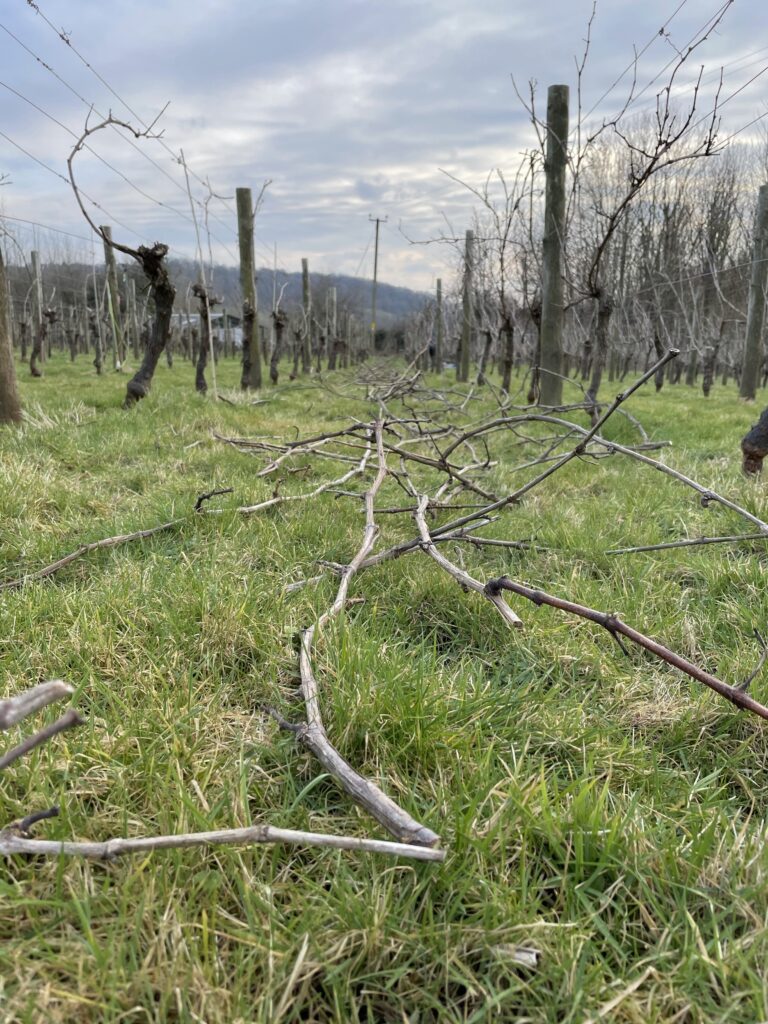 Pruning
For the last few weeks we've been tackling the pruning of the vines. This is the most important task in the calendar to ensure a fruitful year ahead. Due to the site only partially getting pruned last year, it has been tricky to cut back the old wood to select a suitable cane or two…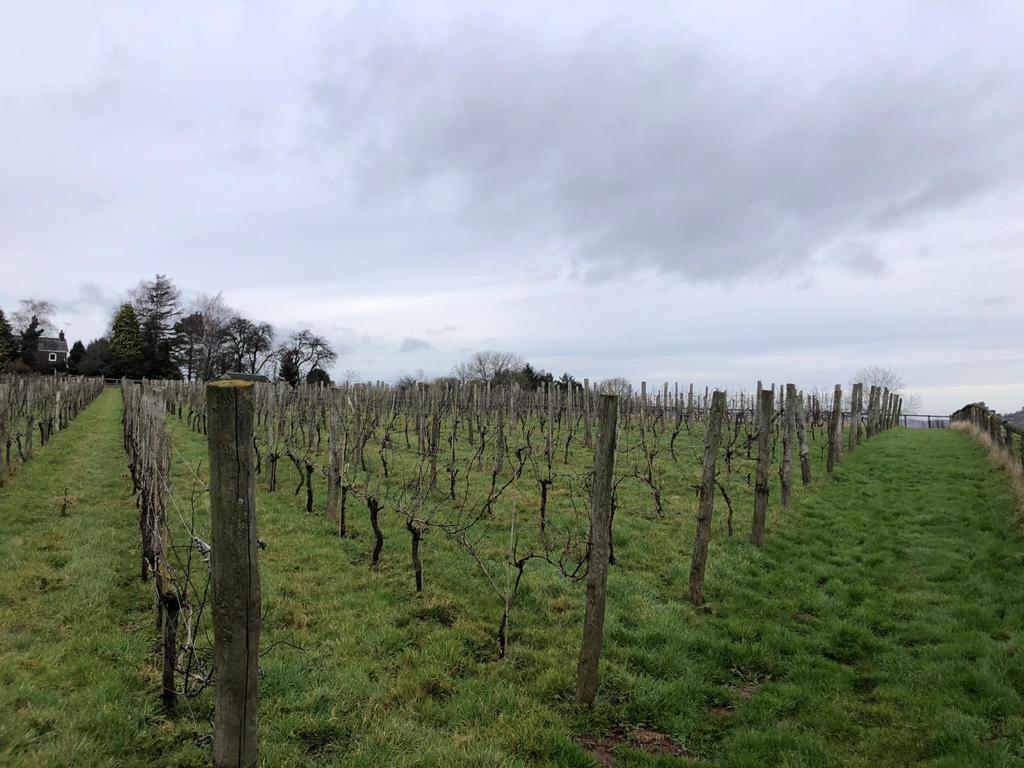 Exciting times ahead
Today was the first day we visited the site to talk to the previous occupants. Even on a grey day the site looks amazing and we can't wait to get stuck in.